UK
Guy Goma: Man wrongly interviewed live on air in 2006 to sue BBC over royalties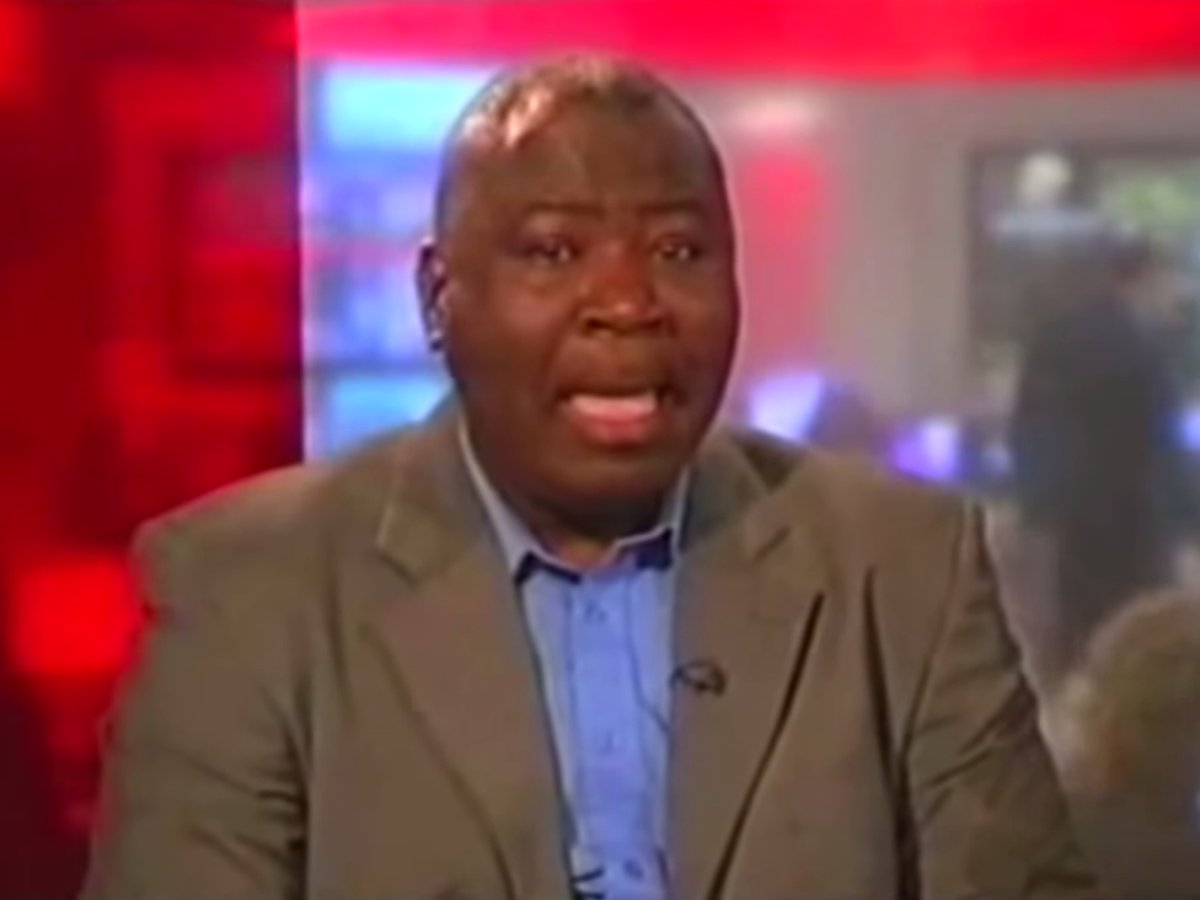 A person who turned an early web sensation after the BBC interviewed him live on air by mistake says he's planning to sue the company over misplaced earnings from the clip.
Guy Goma turned up on the company's headquarters for a job interview in 2006, however when he arrived he ended up being interviewed on the BBC Information Channel about web music downloads.
He had been mistaken for know-how journalist Guy Kewney, who had been booked to discuss a authorized dispute between Apple Corps and Apple Computer systems.
The blunder has been seen greater than 5 million instances on the broadcaster's YouTube channel however Mr Goma informed a podcast he has not acquired any royalties arising from the interview.
He informed the Unintended Celebrities podcast: "I contacted them, they didn't reply me. Did they pay me for that interview? No.
"They're ready for me to take them to the courtroom."
When requested by hosts Josh Pieters and Archie Manners if he intends to go to courtroom in opposition to the company, he replied: "I'm going to go … due to the cash they made on it they usually didn't give me any single penny."
He added that the BBC has been utilizing the clip for 17 years with "no penny to me", later including "that clip made them richer".
Mr Manners informed him the dearth of cost appeared "extremely unfair" given what number of instances the clip has been watched.
Earlier on the podcast, Mr Goma revealed how when he arrived at BBC studios he was given make-up.
He mentioned: "I mentioned 'excuse me, I don't want that, I simply got here for the job interview, I don't want make-up'."
Within the clip, he initially appeared stunned however answered all questions and claims enterprise journalist Karen Bowerman didn't realise something was mistaken.
After the interview, he informed the BBC it had interviewed the mistaken particular person however he didn't hear from the broadcaster "for every week", missed the job interview and didn't get the place.
The BBC declined to remark.