UK
Sheku Bayoh Inquiry: Officer cannot recall if he gained consent to enter house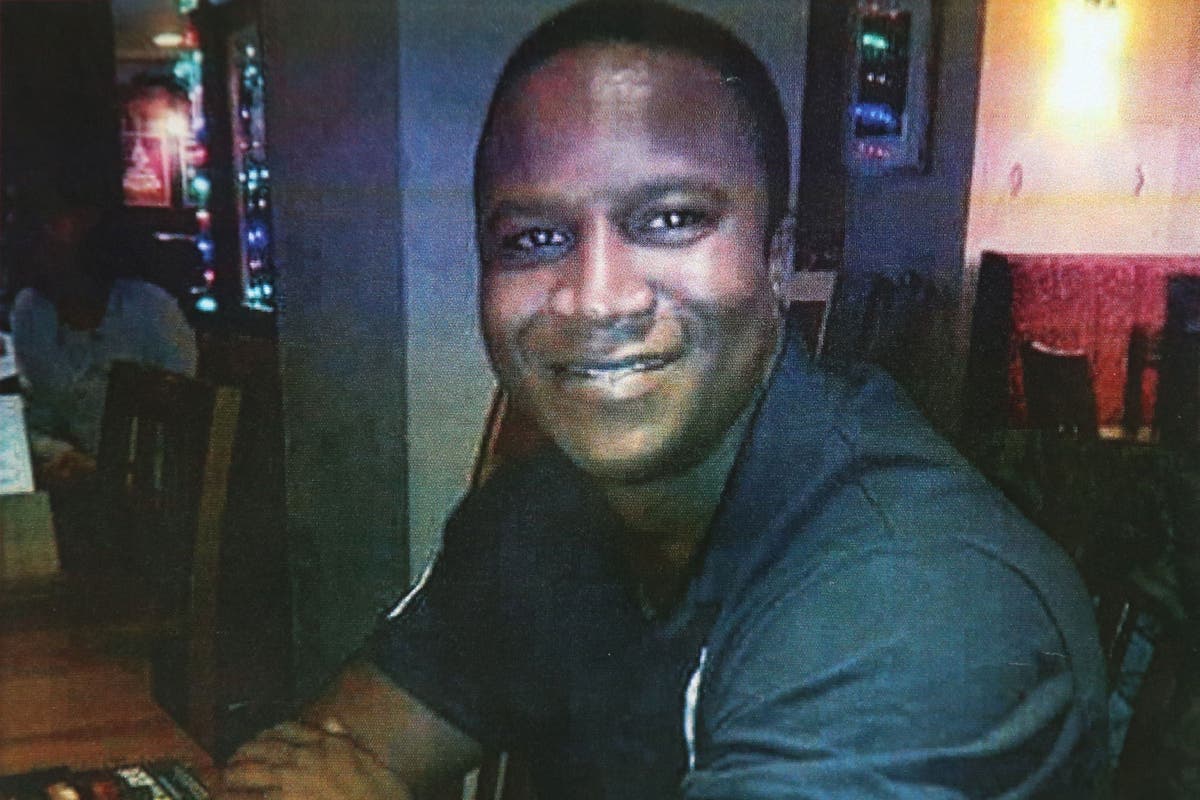 A police officer has informed an inquiry he cannot keep in mind whether or not consent was given to him when coming into a house handled as a criminal offense scene following the dying of Sheku Bayoh.
Mr Bayoh, 31, a father-of-two, died after he was restrained on the bottom by six cops in Kirkcaldy, Fife, on Could 3 2015.
The Sheku Bayoh Inquiry is investigating the circumstances of his dying and whether or not race was an element.
Police constable Rhuaridh Fraser, 49, gave proof on the inquiry the place he additionally admitted he "may have tried additional" to talk with the residents of the house, believing none of them spoke English.
The officer, who has labored for Police Scotland since 2009, was questioned on a 2015 incident the place officers investigated a property being handled as a criminal offense scene.
Mr Fraser had been accompanied by one other police officer and later two CID detective inspectors to the property.
Saadia Rashid, beforehand, informed the inquiry of her "traumatic nightmare expertise" when the officers requested her and her household to vacate their dwelling on Could 3 2015.
She mentioned the officers informed her they didn't want a warrant and that she was left feeling she had no selection however to go away.
She additionally mentioned she was not conscious of something that will join Mr Bayoh to the house.
She mentioned: "What did Shek's dying have to do with our house, why have been we being thrown out of our house, what have been they on the lookout for in our house, what have been they looking for that might probably have to do with Shek's dying?"
Angela Grahame KC, senior counsel to the inquiry, requested Mr Fraser if police obtained consent to enter the property.
He replied: "I imagine I will need to have been afforded entry into the house. I didn't know any of the small print of the individuals.
"However so as to converse to the individuals inside, I can solely assume, I don't recall, however I can solely assume I knocked on the door and the door was opened."
Ms Grahame then requested if the resident opening the door in itself could be thought of consent for entry.
The officer replied: "No. An individual can, in quite a few methods (give consent), they will verbally say it, or they will simply movement or stroll away; go away the door open."
Ms Grahame requested the officer if he remembered if anybody on the property made any gesture or sign as to whether or not he may enter the house.
He replied: "I don't keep in mind."
Mr Fraser additionally mentioned he didn't assume any of the residents on the property spoke English.
Mr Fraser mentioned he felt unwelcome on the property, partly due to the language barrier, and likewise as a result of he felt he was inflicting "anxiousness" to the residents.
Nevertheless, he admitted he could have left the property "too rapidly".
He mentioned: "There was no English forthcoming from the room, so it was my assumption after the primary particular person I attempted to immediately talk with and there was no English with that particular person.
"So my assumption thereafter was that no person had a great grasp on English or felt assured to converse."
He added: "I possibly left the property too rapidly and didn't strive to interact with others, however I could have felt that I had overstepped the mark that I used to be removed from welcome within the house and I didn't need to make issues worse.
"And that possibly others, i.e. the CID, would have a greater data of what could be occurring.
"So, so as to placate, I definitely felt the precise choice was to go away."
He was later questioned by the Bayoh household lawyer, Claire Mitchell KC, on "unconscious bias" and on his understanding of racism after Mrs Rashid mentioned she felt the household could have been "handled otherwise" due to their race and faith.
The officer mentioned this was not the case, and added that whereas his race coaching happened within the early days of his police coaching, he doesn't have any overt or unconscious biases.
The inquiry, earlier than Lord Bracadale in Edinburgh, continues.